Costume, Model & Art Contests Winners!
A Tribute to
our good friends,
Zacherley &
Johnny Ramone
Sheraton Parsippany
Parsippany, N.J.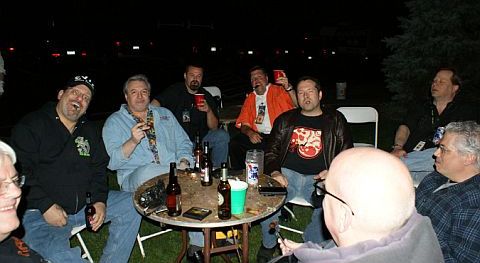 Folks share links of their CHILLER Experience!
In Memoriam
It is with a heavy heart that we report
John Zacherle died on Oct 27th, 2016,
at the age of 98.



The CHILLER staff would like to take this
time to offer our sincerest condolences to
his family.
To say that he was an icon is a bit of an
understatement. This man, this wonderful
man, was a force of nature who
lived it up with fans well into his 90s.
There will never be another like him and
we were lucky to have him haunting us for
as long as we did.
He will be dearly missed by all!
- Kevin

Attention VENDORS!!
NJ STATE TAXES!!
All Chiller Theatre Vendors MUST
register with the State of New Jersey
Tax Department, & have their Tax Certificate
with Tax ID Number on display at the
Chiller Convention.
It's easy ... fill out a (Form NJ-REG).
CLICK HERE & see the "Seasonal, Occasional,
and Casual Sales" section.
Those not in compliance will face a stiff fine &
other dire consequences, because the
New Jersey Tax Authority
agents will be at the Show in full force.
Thank you for your cooperation!!

Friday - 6 p.m. - 11 p.m.
Saturday - 10 a.m. - 7 p.m.
Sunday - 11 a.m. - 4 p.m.