Costume, Model & Art Contests Winners!
A Tribute to
our good friend,
Johnny Ramone
Sheraton Parsippany
Parsippany, N.J.
What's New...(& recent updates)
- A sincere Thank You for coming out and making the weekend a great success!!
- Folks share links to their Chiller Fun!
- Winners of the Art & Model Contest! - (10/27)
- The results of our Caption Contest are in! - (10/27)
- Before you E-mail us, check our Frequently Asked Questions page!
- Vendors! IMPORTANT! Make sure you have your NJ Tax Certificate! More info HERE!

(Click for info & rules)
It's not too early to start working on that
art or model for next October!!
Proudly sponsored by ALTERNATIVE IMAGES!
Attention VENDORS!!
NJ STATE TAXES!!
All Chiller Theatre Vendors MUST
register with the State of New Jersey
Tax Department, & have their Tax Certificate
with Tax ID Number on display at the
Chiller Convention.
It's easy. CLICK HERE & FOLLOW DIRECTIONS.
Those not in compliance will face a stiff fine &
other dire consequences, because the
New Jersey Tax Authority
agents will be at the Show in full force.
Thank you for your cooperation!!

Friday - 6 p.m. - 11 p.m.
Saturday - 10 a.m. - 7 p.m.
Sunday - 11 a.m. - 4 p.m.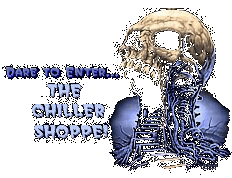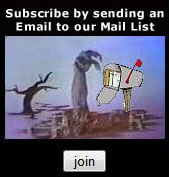 Click the Join button & an email will be made to join. Once you send it, you should get a confirmation email back.

Reply to that and you should get confirmation that you have been added. (crossed fingers)