THE COOLEST GHOUL THAT I'VE EVER MET
Going back some 26 years ago when I first decided to start putting on conventions I knew from the beginning that there could only be one person that I wanted to host my show.
After watching him hosting Chiller Theatre every week when I was a kid I knew that there could be no other person to host the show except for the King of Horror Hosts, John Zacherle, the Cool Ghoul. I contacted a friend of mine that knew him and got hold of the Cool Ghoul's phone number.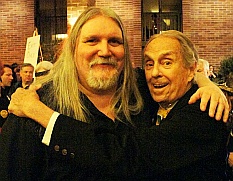 I called up John and told him what I was planning on doing and he liked what I was planning and was very happy to come out as the host for the very first show!
Well, 25 years later he was still with us, still being the official host of Chiller Theatre.
I have never met a more gracious person to his fans than Zach! He was always a charming person that the fans loved and his wit and humor was legendary! Zach was a inspiration to us all. At the age 96 he was still up meeting the fans, signing autographs, and performing the Monster Mash & Dinner With Drac in concert at the Saturday night party at Chiller!! Going into 2015 April's show Zach's age started to catch up with him he decided he was going to retire.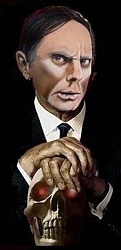 After the April show I thought it would be the last show he would appear at at Chiller and that his long run of appearances at Chiller was over but then I got the call that he would be coming back for the October 2015 Chiller Theatre, our 25th Anniversary Show! Unknown to most, this would be John's last Chiller appearance!
Zach was just amazing, he was the ultimate trouper and nothing could keep him from coming to the show. He was a loyal friend for over 25 years and introduced me to his great friends that became my friends over the years, Jeff Samuels, Mike Gilks (Zach's guitarist), Arnie Zacherle, Paul Russack, Lou Antonicello, & Rosemary just too name a few. John had done so much for me and my show over the years and I tried to do the same for him because to me he was family. Everyone on the staff loved and admired him through the decades!!
Zacherle always said, "The Chiller Theatre Convention too me is like tana leaves to The Mummy!! Every six months it rejuvenates me"!!! * LOL I'd have to say I feel the same way!!
I'm going to miss his phone calls, I'm going to miss him not being at the show but as long as I'm breathing and have my memories he will always be with me in my heart and I will keep his spirit and legend alive!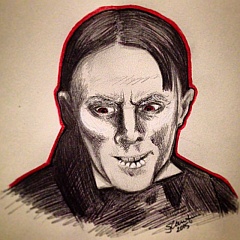 There will never be another John Zacherle! We were all lucky to have the great fortune to meet him, get to know him, and grow close to him. I am very sad that he has passed on but there are far too many great memories that I have to celebrate his life, and not his passing!!
When John passed away it was at home in his bed on the eve of the 2016 Halloween Chiller Theatre Expo, a fitting way for the King of Horror Hosts to make his final curtain call. He always had impeccable timing!
Love ya Zach!!

Kevin
Chiller Theatre
* The Mummy's Hand (1940) Universal Pictures
The leaves are the secret to Kharis' ( The Mummy ) continued existence. During the cycle of the full moon, the fluid from the brew of three tana leaves is to be administered to the creature to keep him alive.