ZACHERLE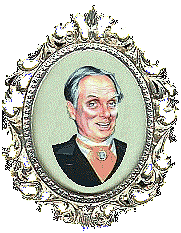 Approved!

October 27-29, 2017
Friday - 6 p.m. - 11 p.m.
Saturday - 10 a.m. - 7 p.m.
Sunday - 11 a.m. - 4 p.m.

---

NOTICE!

It has been brought to our
attention that a number of guests
are telling fans at the show that
Chiller Theatre makes them charge
for autographs & photos with them.

This is untrue! Chiller Theatre does
not make money from the Guests
signing at their tables, so we have no
need to tell them that.

If a guest tells you this during
the show PLEASE tell a Senior Staff
member or the Show Owner IMMEDIATELY
so we may confront the individual.

Thank you.