---
For those of you born in the
'50's and 60's,
here's some toys we found on the shop shelves...
---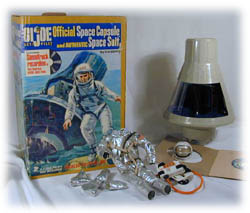 GI Joe's Space Capsule with space
suit and a wickedly cool helmet!!
(Almost as much fun as playing with
his deep sea diving helmet!)
GIVE-A-SHOW Projector! This
was great for that dark basement!
Invite the gang over for a cheap
afternoon movie, and when you
ran out of slides it was time for
hand shadows!!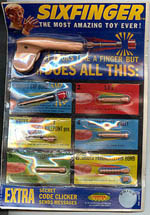 Dreamed of working for U.N.C.L.E.? Go
around the world with the 'I, SPY' boys?
Then make sure you equip yourself with
the dreaded (and always deadly)
SIX FINGER GUN!
And EXTRA 'Code Clicker' comes
packed with it!
Sweat!!!!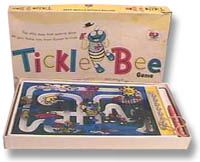 Amuse your kid for hours on end!
TICKLEBEE was a small magnetic bee
that you lead through a racetrack maze
using a magnetic pen! Usually, after about
a week, the plastic cover ripped, the bee
escaped and it ended up at the bottom
of your closet, neglected and forgotten.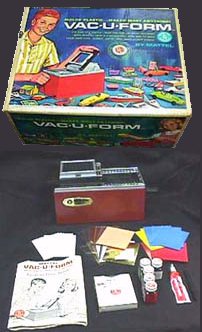 Ahhh, the multiple dangers one could get
into playing with VAC-U-FORM! No matter
how many packets of plastic squares Mom
bought ya, they sure did get used up fast!!!
'Yo, bro??! Put you finger down here for a second!'
'Aw, come on! TRUST ME!!'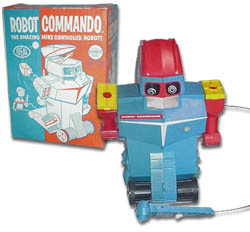 ROBOT COMMANDO! Momma, this thing was
HUGE!!! Our first ever remote controlled toy! Outta
his head shot deadly rockets filled with Martian
nerve acid! The eyes lit up, and missiles shot
outta his arms!!'SURRENDER! Puny Humans!"
Here's some other toys that might flicker that crusty ol' memory cell, some!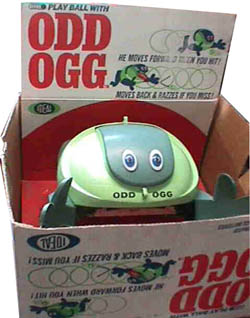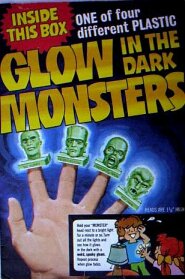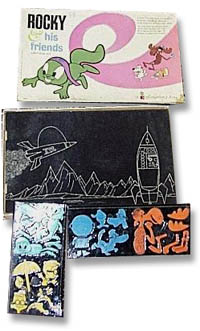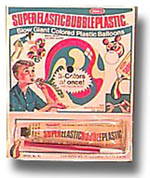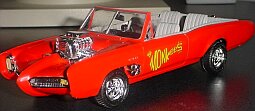 Home
Congratulations! You found one of many easter eggs scattered
throughout the site! Pssstt... don't tell anyone! Our little secret!