October 28 - 30, 2011
Hilton Parsippany, NJ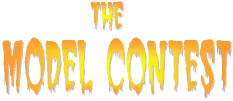 ---
Was great seeing everyone! Especially considering the Winter
Wonderland we experienced that Saturday!
We had 41 kits, but only 2 pieces of artwork entered this year!
---
The 'Hole in the Wall' Gang running the contest were:
Buc Wheat, Scotty Mills, David Malin,
Bernie Clark & Dave Wuethrich!
---
Sponsors:
Alternative Images, Amazing Figure Modeler,
Diceman Creations & Bob Eggleton
---
The Judges this year were:

Terry Webb, Diceman, & David Skelley

Art Contest Judge: Bob Eggleton
---
"GRAND POO-PAH Award"
(The kit Kevin Clement likes the best!)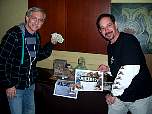 The winner of the cash
prize this year was
''The Beast from 20,000 Fathoms''
by Robert Kaplan & Seth Keller!
---
Judge's Best
Joe Gucciardo
Invisible Man


People's Choice
Robert Kaplan & Seth Keller
'The Beast from 20,000 Fathoms'


---
YOUTH
1st Place
Thomas Zarloza
Venom
1st Place
Alexandra
Wuethrich
Silver Surfer
---
FIGURES
1st Place
Mathew Kostyk
Edward Scissorhands
2nd Place
Mathew Kostyk
The Hunter
3rd Place
Mathew Kostyk
Godzilla '89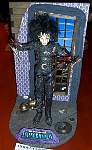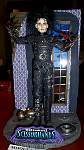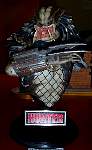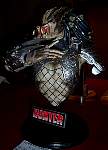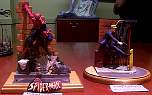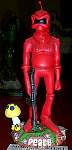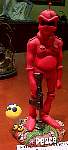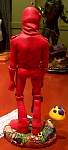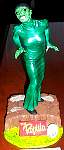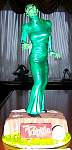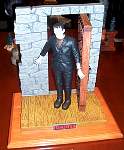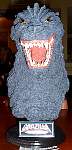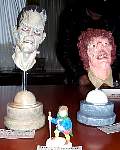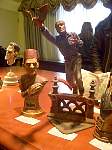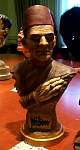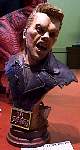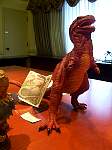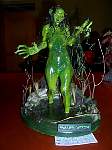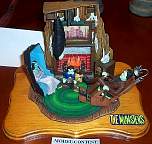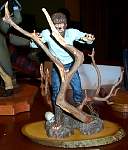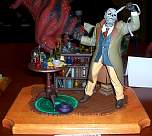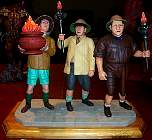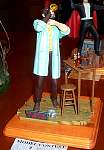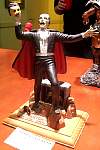 ---
DIORAMA's
1st Place
Robert Kaplan
& Seth Keller
'The Beast from
20,000 Fathoms'
2nd Place
Scott Rizzo
Power Loader
3rd Place
Russell Anderson
Corona, NM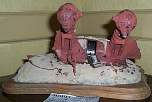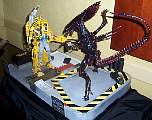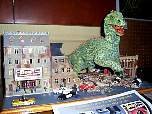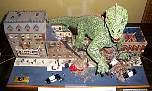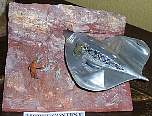 ---
HARDWARE / VEHICLES
1st Place
Danny Beavers
Battle Mech
2nd Place
Danny Beavers
Apollo 27
3rd Place
Danny Beavers
Rock Hopper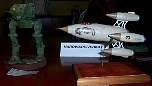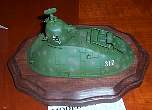 ---
SCRATCHBUILT
1st Place
Larry Kramer
Time Machine
2nd Place
Giovanni Zorloza
Vampire's Mercy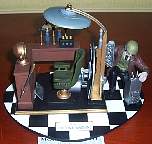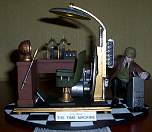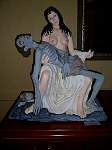 ---
PROFESSIONAL
1st Place
Joachim Hoestloef
Terminator
2nd Place
Susan Finley
The Creech
3rd Place
Kenny Caruso
Prince Vlad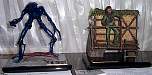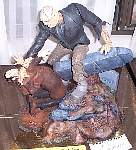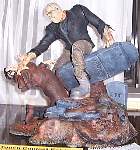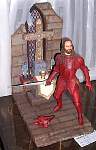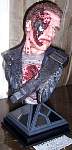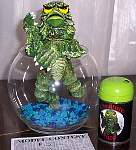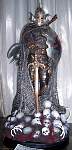 ---
STAFF
---
ART WORK
1st Place
Albert Lee Soen
FrankenFish
Comes Alive
2nd Place
Cassie Thew
Wartholesque
Girl X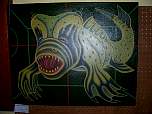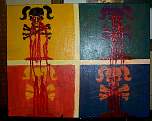 ---
Main Page